Cat Breed List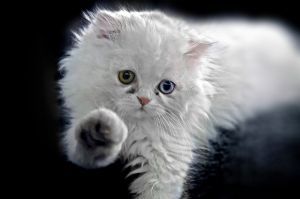 Looking for a Cat Breed List?
The following list shows some different cat breeds. The Cat Breeds highlighted on this list can be clicked so you can get cat breed info.
This is especially useful if you are considering cat adoption and are wondering which breed to get as each cat has a description that includes what its personality is like. It is important to be sure that you carefully consider cat adoption before doing it. Adopting a pet cat could be a 15-20 year commitment!
I am sure that you will love your cat if you get the right one and understand the commitment
Ichabod
Oriental
Persian Cat Breed (Including Himalayan)
Ragamuffin (Miscellaneous)
Russian Blue
Turkish Van
I hope you find this list of cat breeds useful! The links should be useful if you are going to adopt a pet cat.
Leave the Cat Breed List and return to the adopt a pet you will love home page