Dog Rescue Shelters
Are you looking for dog rescue shelters? Dog rescue centers are a great way to add a furry friend to your family. If you are interested in a pet dog I encourage you to consider adoption from a rescue or shelter. You will not regret it if you adopt from a reputable, established rescue.
I am sure that's why you are at this page and I want to assure you that rescuing a dog is a great idea. When you rescue a dog you are likely to get a more mature dog that will have some training and the initial veterinary care. And when you go through a rescue it will make sure that the dogs personality is a good match for your home.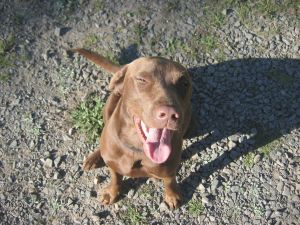 If you run a dog rescue I would love to hear from you. We'll be sure to add your organization.
Dog Rescue Shelters and Other Resources
If you are looking for a puppy or dog it is a good idea to consider a rescue. I have sorted the breeds by their breed group. This way you can focus on a certain kind of dog when searching for a rescue.
Of course, you should also consider a mutt. There is nothing wrong with a mixed breed. In fact, they are usually healthy and have a great personality.
If you are looking for a shelter, SPCA or Humane Society in a certain geographic area check out the Animal Rescue Shelters page.
Dog Rescue Shelters by Breed Type
Sporting and Hunting Dog Breeds

Hound Dog Breeds
Afghan Hound - Visit Afghan Hound Rescue Association of California
Basset Hound
Beagle
Bloodhound
Borzoi
Coonhound Dachshund
Deerhound (Scottish)
Drever
Finnish Spitz
Foxhound
Greyhound
Ibizan Hound
Irish Wolfhound
Norwegian Elkhound
Norwegian Lundehund
Otterhound
Rhodesian Ridgeback
Whippets
Working Dog Breeds
Akita
Alaskan Malamute
Boxer
Bullmastiff
Canaan Dog
Canadian Eskimo Dog
Doberman Pinscher
Entlebucher Mountain Dog
Great Dane
Great Pyrenees
Greenland Dog
Karelian Bear Dog
Komondor
Leonberger
Mastiff
Newfoundland
Rottweiler
Samoyed
Schnauzer (Giant)
Schnauzer (Standard)
Siberian Husky
Saint Bernard
Terrier Dog Breeds
Airedale Terrier
American Staffordshire Terrier
Australian Terrier
Border Terrier
Bull Terrier
Cairn Terrier
Cesky Terrier
Dandie Dinmont Terrier
Fox Terrier (Smooth)
Fox Terrier (Wire)
Irish Terrier
Kerry Blue Terrier
Lakeland Terrier
Manchester Terrier
Norfolk Terrier
Norwich Terrier
Parson Russell Terrier
Scottish Terrier
Sealyham Terrier
Skye Terrier
Soft-Coated Wheaten Terrier
Spinone Italiano
Staffordshire Bull Terrier
Welsh Terrier
West Highland White Terrier
Toy Dog Breeds
Affenpinscher
Cavalier King Charles Spaniel
Chihuahua
Chinese Crested
English Toy Spaniel
Griffon (Brussels)
Havanese
Italian Greyhound
Japanese Spaniel
Maltese
Miniature Pinscher
Papillon Dog Rescue
Pekingese
Pomeranian
Poodle (Toy)
Pug
Silky Terrier
Shih Tzu Rescue
Toy Manchester Terrier
Yorkie Dog Rescue
Xoloitzcuintli (Toy)

Herding Dog Breeds
Australian Cattle Dog
Australian Shepherd
Azores Cattle Dog
Basque Shepherd Dog
Bearded Collie
Beauceron
Belgian Shepherd Dog
Border collie
Bouvier des Flandres
Briard
Canaan Dog
German Shepherd
Old English Sheepdog
Polish Lowland Sheepdog
Puli
Shetland Sheepdog
Swedish Vallhund
Smooth Collie
Welsh Corgi

Non Sporting Dog Breeds
Chow Chow Dog Rescue


Do you run a dog rescue? Please contact us to be added to the this page. We look forward to hearing from you.


Leave Dog Rescue Shelters Page for links to great articles on pet adoption